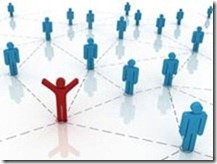 The world has reached 7 billion people. There's a very good chance that LinkedIn′s world-wide network will be your ticket to find that new career you want or that employee you are looking for.
It's important that you make your LinkedIn profile as complete as possible. Here's how:
Be sure to include a photo.
If you are serious about making connections and/or receiving job offers, uploading a recent photo for your profile is a must! People remember you better when they see your face. Give yourself a unique heading, make yourself memorable.

Be sure your experience is updated.
Don't be shy, include your specialties, your goals as well as your professional experience (both current and past). Be sure to include specific accomplishments.

Include individual courses you take under your education.
It's not only important to include your educational information from the colleges, universities or vocation schools you have attended, but also any course you have taken over the years. It's especially important to include any course you have taken to update your knowledge and on the latest techniques of your field. Open yourself up to new opportunities.

Request recommendations.
Ask your colleagues, past colleagues, and/or clients to reinforce your professional qualities and experience.

Utilize the opportunities available on LinkedIn.

One tool LinkedIn offers you is their

Career Explorer

. Here you are able to explore your career options, learn more about these careers, follow companies hiring for positions that are of interest to you, and connect with actual professionals who are on LinkedIn.