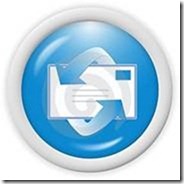 E-mail cold calling still works. If done correctly, it can be a highly effective marketing tool. However, the email must be compelling. Writing such an email is not easy.
Here are some tips on composing a good email:
1. Make each email personal.
Decisions makers want to receive an email that is tailored them. Generic emails with a standard offer are ignored. Explain why you sent the email in the first place (e.g., following an exhibition or a one-on-one meeting) and describe your offer as a one-time great opportunity especially for them. This is even more important when the decision maker is referred to you and you were therefore not in direct contact yet. Make sure to tie in the decision maker's issues, concerns, problems or challenges.
2. Make it legit.
With the current strict regulations concerning unsolicited emails, any email you send as part of an email campaign must have an opt-out. Explain how you got the email details of the decision maker (e.g., after downloading a white paper, registered to receive your newsletter). Make the opt-out as user-friendly as possible; avoid asking for the reason.
3. Keep it short and to the point.
According to researchers, you have less than 20 seconds to capture the reader's attention. This means that the first three lines (including the header!) are crucial. Once readers lose interest, they will delete your email – forever. If the email is to the point, chances are higher that there will be a follow-up.

4. Make it non-spam and readable in preview.
Decision makers are busy. They have spam filters to avoid their inbox from clogging up. The subject line of your email must explain in a concise way what the email is about. "Great Offer" and "Free Trial" are terms that immediately alert spam filters. Decision makers also scan their inbox in preview mode. The first paragraph of your email must entice the reader to open the email and read it in full.

5. Talk to your reader.
You want the reader to be in touch with you. This can be asking a question, a request for more information, downloading a white paper, an invitation for webinar or subscribing to your newsletter.
(Image courtesy of paythetroops.org)